Hawkshead - Lake District 

easy to see why this pretty village inspired Beatrix Potter
Beatrix Potter & Hawkshead
With its white washed walls, higgledy piggledy ginnels and yards, it is easy to see why Hawkshead was an inspiration for Beatrix Potter both in the telling and illustrations of her famous Tales.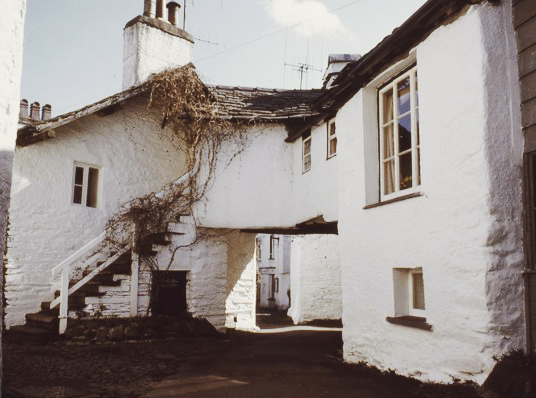 The centre of Hawkshead is pedestrianised, making it even more of a delight to walk around.  Keep in mind that being such a pretty village and therefore one of the Lake District's 'honeypots' it may well be busy at peaks times too.   There is a well signed vehicle recognition car park just at the entrance of the village and public loos close by too!
A greener Hawkshead Leaving your car behind and using public transport not only helps make Cumbria an environmentally better place, but allows you to soak up all the lovely scenery as you travel along too. 
Check out the StageCoach and Mountain Goat schedules to see if these would work for you.